Origins and Meaning of a Saying that Left its Mark
"Ball Don't Lie" is an ungrammatical and more slang version of the more correct and formal "you get what you deserve" roughly translated into Italian as "Ecco quello che ti meriti."
In reality, in Italy, every region translates it with its own dialect. One that works particularly well is the Milanese expression: "San Giuan fa minga ingann".
When did "Ball Don't Lie" originate?
For the global world, "Ball Don't Lie" is, first and foremost, a book and later a film adaptation.
However, the reality is a bit different because this saying is deeply rooted in the subculture of basketball players (ballers) who rely on the basic concept of "Ball Never Lies."
It was in 2012 when "Ball Don't Lie" made its way from the neighborhood courts to the global stage of the NBA when Rasheed Wallace shouted it at Madison Square Garden in New York.
Sheed was ejected, but from that moment, he became a legend.
In that instant, he appropriated a saying that would always and only be associated with Rasheed Wallace.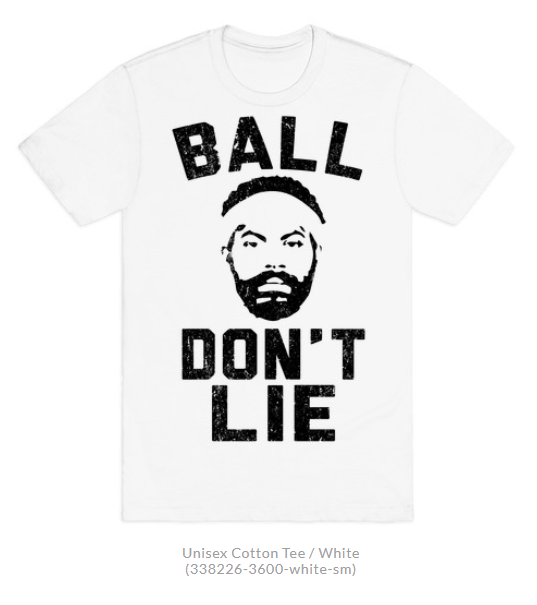 The Commandments of Sheed and "Ball Don't Lie"
The commandments of "Ball Don't Lie," as established by Sheed, are as follows:
If a foul call is disputed by the one cast as the guilty party, then the ball will have final say over whether the call was right or wrong. If the shooter misses one or both foul shots, the ball will be said to have told the truth and the call will be registered, in the minds of all that have seen the play, as unjust. It then behooves the wronged party to exclaim, with ferocious energy "Ball don't lie!"1
The opposite also holds true. If, after a disputed foul call, the shooter hits all of his free throws, then we can say that the referee was indeed correct. Either that or the ball lied.2
Ref. 1,2: https://www.theringer.com/2017/3/1/16046350/does-the-ball-lie-1b09e7bebe48